WELCOME TO HOPE TUTORING
Justin Clark MEd, MLearningInnovation, BEd, BA
Hope Tutoring is for children and adults with learning difficulties or disabilities and/or those seeking help with homeschooling.  Justin is a qualified teacher experienced in tutoring adults and children at all levels and abilities.
An experienced Qld Primary and Secondary School teacher Justin also is also specialised in helping those with learning difficultues such as dyslexia, dysgraphia, dyscalculia and ASDASD – autism including aspergers (aspergers and other subtypes of autism are now folded into the single diagnosis autism spectrum disorder (ASD) and are used interchangeably within this website. (aka autism including aspergers).  He particularly enjoys helping those whose academic performance does not accord with their intelligence.
TEACHING STRATEGIES
Effective, appropriate, evidence based and proven successful teaching strategies employed in learning difficulties tutoring.
RIGHT GUIDANCE
Patience, understanding and practical learning with an experienced, qualified and dedicated professional tutor.
RIGHT SUPPORT
Positive feedback and encouragement provided which increases confidence creates successful learners.
BEST RESULTS
Individually tailored one-on-one tutoring is has proved to be the most successful method in creating lifelong learners.
LEARNING DIFFICULTIES TUTORING WITH HOPE TUTORING
Justin Clark MEd, MLearningInnovation, BEd, BA
Most adults and children with learning difficulties / disabilities like dyslexia, dysgraphia, dyscalculia or developmental disorders like ASD – autism including aspergers struggle to learn the ABCs. This means that their reading, writing and mathematical abilities are often significantly below that of their peers and it sometimes appears impossible for them to improve.
Having dyscalculia, dyslexia or ASD does not mean that one needs to give up hope in relation to learning. Rather with patience and support significant gains can be made academically, socially and in self-esteem. This is achieved by gaining lifelong strategies that can help students cope with their difficulties in learning and in social interaction.
Justin Clark not only provides tutoring to adults and children with learning difficulties but also provides training for parents and teachers seeking to help their children or students with learning difficulties.
LEARNING DIFFICULTIES – DEVELOPMENT DISORDERS
Whilst autism is not in itself classified as a learning difficulty, individuals with this type of developmental disorder can also have a learning difficulty. Autism including aspergers affect communication, attention span and social interaction which has a significant impact on learning abilities. This creates the need for the correct one-on-one tutoring by a qualified and experienced teacher in this field.
Please note, dyslexia and autism are lifelong disabilities/disorders and there is no 'cure'. However, Hope Tutoring can provide the right learning strategies tailored to each individual to maximise each person's potential in reading, writing and mathematics – and importantly also assist in the communication and social difficulties.
ADULTS WITH LEARNING DIFFICULTIES
In the case of adults, many have managed their difficulties by choosing careers that don't require the skills that they struggle with and through the use of technology and relying on partners and family to assist with documentation, written communication etc. It is possible however with the right kind of tutoring to improve one's skills.
For those with mild learning difficulties the results can be remarkable and for those with more moderate to severe difficulties substantial gains can be made. However, this does not occur without continuous practise and efforts both at home and with the tutoring sessions.
LEARNING DIFFICULTIES AND SCHOOL
The current and past methods of teaching in Australian schools often does not cater sufficiently to those with learning difficulties like dyslexia and dysgraphia and hence sometimes little progress is made. Whilst there are attempts by the both public and private schools in Australia to provide learning support and assist children with learning difficulties (more particularly for those with autism including aspergers) the type of help that these individuals need so as to progress is one-on-one tutoring. This needs to be done with a qualified and experienced professional in the field of learning difficulties and that can be extremely difficult in a classroom of 25 or more students.
While advances have certainly been made for the provision of special needs classes, again this is often insufficient as children with aspergers and autism need more one-on-one tuition which often cannot be accommodated to the extent that is needed for each individual. Furthermore budgets are limited in terms of engaging private learning difficulties tutoring within the school environment.  Whilst schools are making advances, unfortunately 35% of pupils with learning disabilities drop out of secondary school.
LEARNING DIFFICULTIES TUTORING IN BRISBANE
I am a specialised private learning difficulties tutor in Brisbane with specific education qualifications and experience in teaching both children and adults with dyslexia, dyscalculia, dysgraphia and autism including aspergers. Lessons are flexible based upon your child's individual needs and will also look at ways to boost your child's self-esteem and help make them a more confident and successful learner. This is facilitated through patience and my ability to establish rapport in engaging learners.
I use evidenced-based teaching practices that are shown to be effective in meeting developmental and learning needs for those with learning difficulties, along with engaging lessons for those that find learning a challenge. An example of this are Aspergers students who engage more with visual learning and absorbing information through the visual medium. Students and adults with aspergers tend to be more whole brain thinkers who incorporate visual, auditory and kinesthetic methods in their learning than their neurotypical peers who are generally either a right or left-brain thinkers. As a result, these teaching methods and strategies can trigger life changing results in those with learning difficulties and help them become lifelong learners.
Online Tutoring Lessons
We also offer online lessons via Skype or Zoom. This is ideal for anyone wanting specialist tutoring who is not able to travel to our Brisbane location. It is also ideal for children who prefer to learn in the comfort of their own homes.
BENEFITS OF HOPE TUTORING
Justin Clark MEd, MLearningInnovation, BEd, BA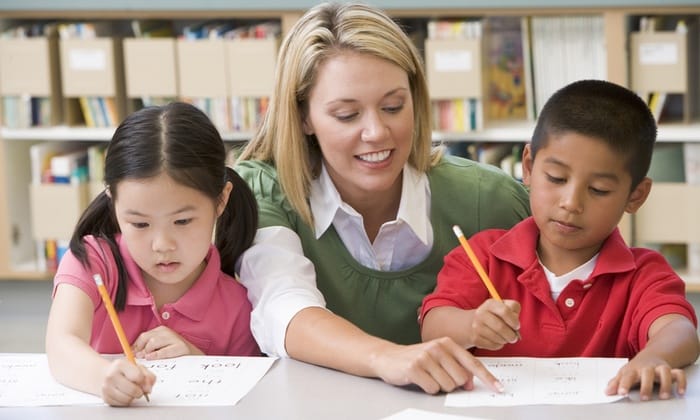 Learning Difficulties Help - Does your child needs a private tutor?
Let me help your child by empowering them to build a brighter future.
I specialise in teaching students with learning difficulties such as dyslexia and those with Autism and Aspergers.
Lessons are flexible based upon your child's individual needs.
Hourly rates & no minimum number of lessons.
I happily teach students of all ages!
STUDENTS AND PARENTS REVIEWS

My two dyslexic boys have benefited hugely from Justin's tutoring, not only in reading, writing and maths but also in confidence and now wanting to learn! Thanks so much Justin.
Karen Thorogood
April 2016